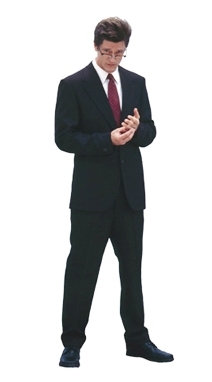 Vincent Ventresca guest starred this week in A&E's The Beast in the episode entitled "Nadia."  A&E repeats their episodes so you still have a chance to see this on TV.  According to the schedule, "Nadia" will air on the following dates (but do make sure to check the schedule in your own area):
Saturday, January 31, at 11:00 p.m.
Sunday, February 1, at 3:00 a.m.
Tuesday, February 3, at 11:00 p.m.
Wednesday, February 4, at 3:00 a.m.
Sunday, February 8, at 4:00 p.m.
You can also watch the full episode online.  I'm not sure how long A&E keeps their episodes up, but I imagine the episode should be available for viewing for at least a couple of weeks.