I've been so busy with getting the NAME THE MOVIE CHARACTERS CONTEST under way that I really haven't been telling you much about another cool project in the works. That project is Paul Ben-Victor's Should've Been Romeo!  Should've Been Romeo wrapped shooting a few months ago, which means that it is now in post-production.  According to IMDb, it is scheduled to be released on April 7, 2011!
Originally, I thought that Eddie Jones was going to be in this movie because he participated in the reading but, unfortunately, his name does not appear in the credits.  However, there is another I-Man alum whose name does appear in the credits and that is Vincent Ventresca!  He plays the role of Actor #1.
Check out the second from the last name on this cast list.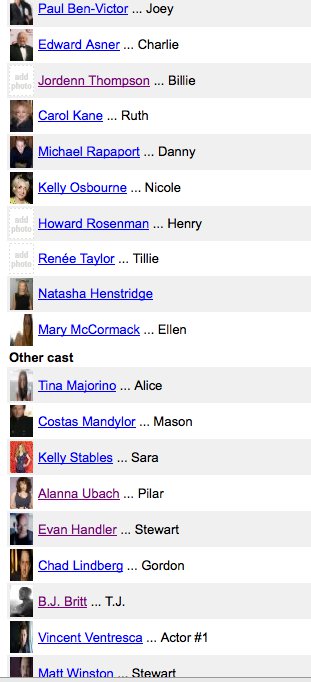 Look at the third row of cast photos.  Doesn't the seventh picture from the left look familiar?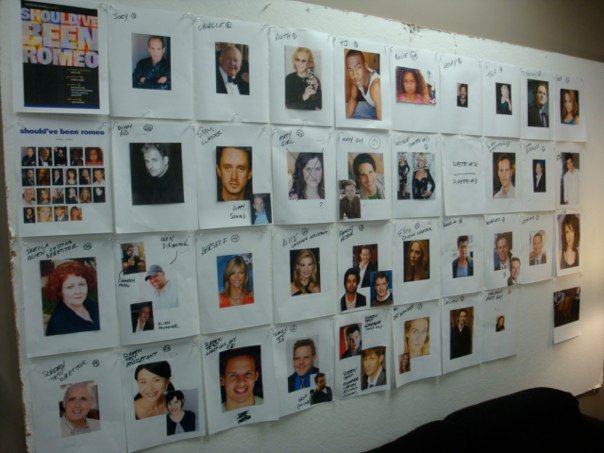 More Should've Been Romeo news coming in the future!